Contact Us To Schedule Service
Interested in one of our services? Fill out the quick form to your right and we'll be in touch very shortly.
Additionally, you can email us and we'll respond within 24 business hours.
We Offer 5% Senior Discount!
The Expert in Sump Pumps in New Canaan, CT
Homes with basements have a way of accumulating moisture through the various cracks in walls. The areas where different building materials meet are also entry points for water to get into your home. Having a sump pump in New Canaan, CT, can help you avoid damage from flooding and keep your home from sustaining damage due to moisture.
New Canaan and Moisture in Basements
The American Society of Home Inspectors estimates that almost two-thirds of American homeowners have moisture in their basements. In New Canaan, where winters can produce significant snowfall and summers are humid and wet, this statistic is relevant to the area. If you have a home with a basement or crawl space, it's likely that you routinely have to deal with the potential of flooding in those areas. It is best to consult a plumber in New Canaan, CT, from JNR Plumbing to address your concerns.
The Role of Sump Pumps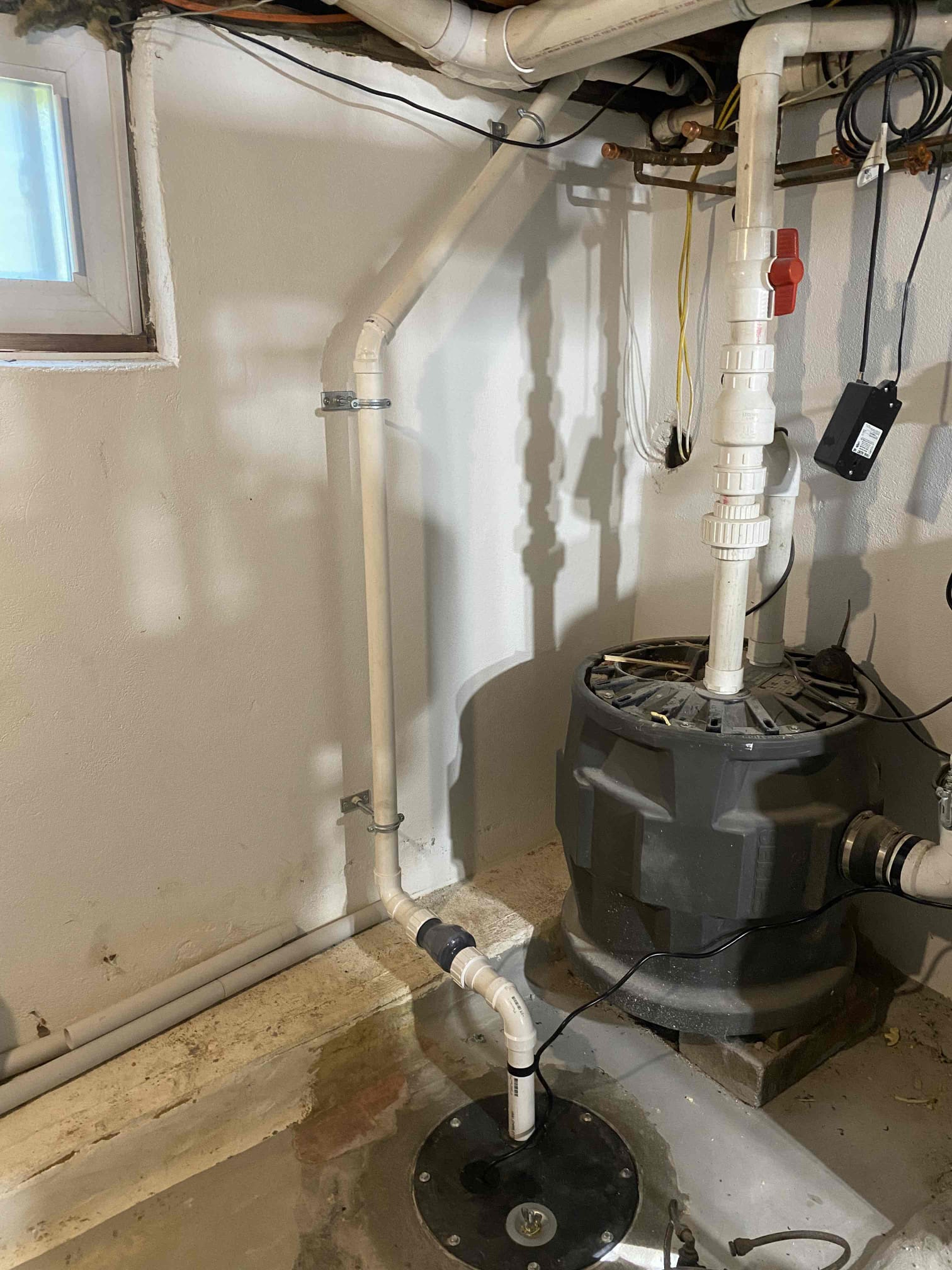 Sump pumps are typically placed at the lowest point of your home. This ensures that any water that enters your basement will flow to that point and be removed by the sump pump. These pumps work by being on standby with a float switch that activates the pump once the floater is tripped by the rising water level.
Sump pump installation as performed by a professional offers peace of mind in the case that you are away from your home. Especially for houses that experience problems during heavy rainfall or snowmelt, having this safeguard in place is essential. A sump pump can save you thousands of dollars in damages to your building's structure, electrical wiring, and appliances.
Common Issues That We Address
At JNR Plumbing, we have the answers to all your sump pump and other plumbing questions. We can help you assess if your home can benefit from having one installed or conduct sump pump replacement once your old unit gives out.
If you have an old sump pump that is rusty and has put in a lot of miles, you may need to have it repaired. Also, if it makes weird, loud noises, regular sump pump maintenance from our expert staff can be of help. If you're going to be away from home and you haven't checked your sump pump, it may be a good idea to call us and arrange to have it services.
Benefits of Professional Sump Pump Services
Imagine leaving your home thinking that you're protected from flooding only to come back to a small lake in your basement. Scheduling professional sump pump services assure you that your pump will work when you need it the most.
Let Us Address Your Sump Pump Needs Right Away
If you are interested in safeguarding your home from flooding or are looking for sump pump repair in New Canaan, CT, reach out to JNR Plumbing. Our experts will keep your sump pump in top shape so you can rest assured that your home or business remains dry. Senior citizens in southwestern Connecticut can also benefit from a 10% discount. Call us or fill out the form for an appointment.
Our team of expert technicians provide the best plumbing, water heater, and natural gas services in Connecticut. We pride ourselves on offering a variety of services that best meet the unique needs of your property.
We've seen all kinds of specialty plumbing fixtures. And, we've installed them too!
Who better than a trained technician to clear your slow drains and to perform your sewer and drain cleaning.
If you do not think of plumbers when you think of combustible fuels, let us change that.