Contact Us To Schedule Service
Interested in one of our services? Fill out the quick form to your right and we'll be in touch very shortly.
Additionally, you can email us and we'll respond within 24 business hours.
We Offer 5% Senior Discount!
The Expert in Sump Pump Repair in Riverside, CT
Whether you own a property that's already equipped with a sump pump or believe that a new sump system at your location is in order, the team at JNR Plumbing is standing by to serve you. We specialize in all things related to sump pumps in this community and surrounding areas, so keep us in mind the next time you need a plumber in Riverside, CT to tackle any sump pump situation at your property.
Why Sump Pumps are Important for Property Owners
Sump pumps perform an important task by preventing property flooding and flood-related damage. A high-quality, well-maintained sump system is critical in areas with no natural drainage and in places that frequently flood due to low elevation or a high water table. Many neighborhoods within our Riverside service area are located in such areas, and that makes our first-rate sump pump installation and repair services especially valuable to local residents and business owners.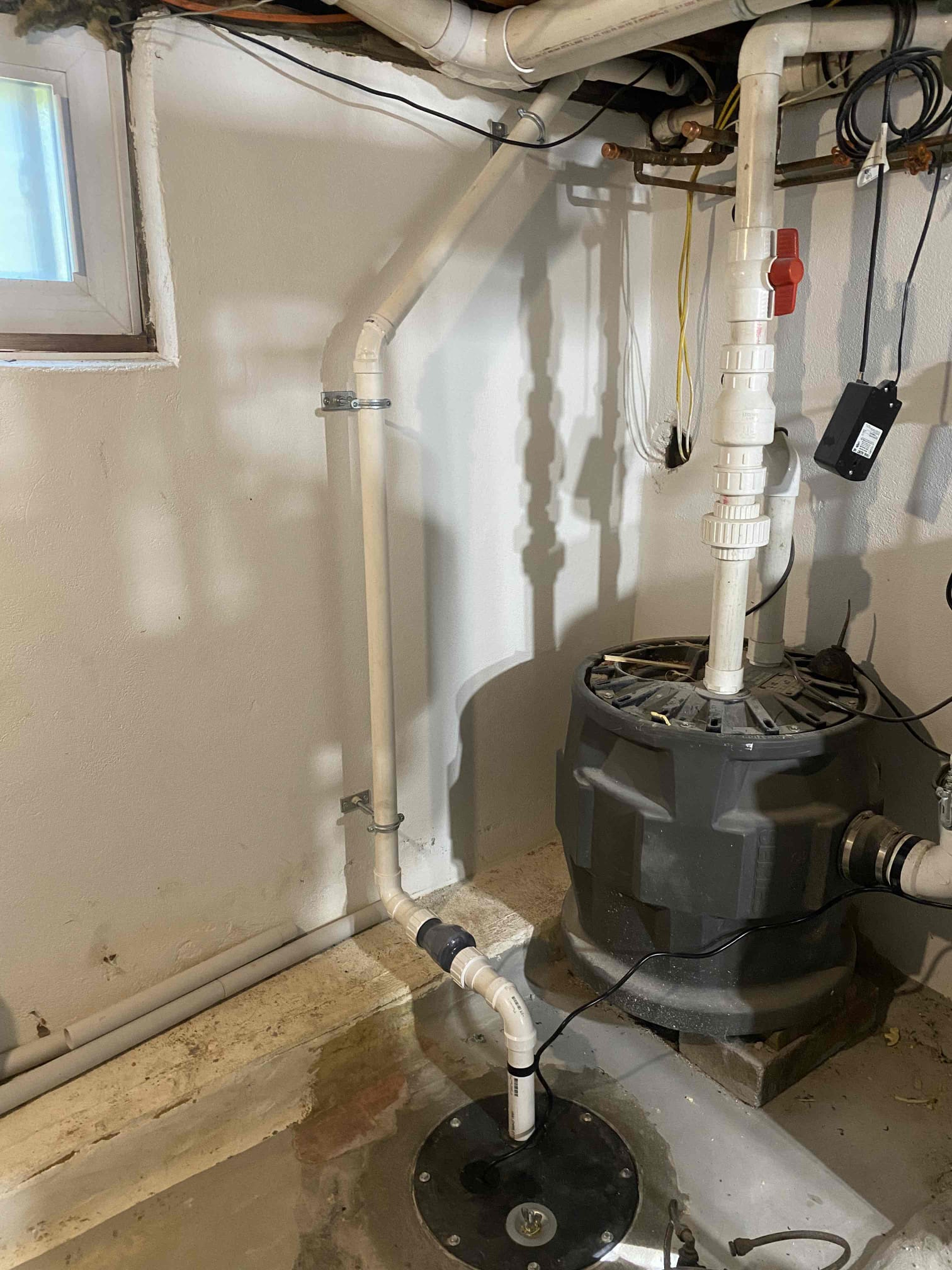 How Sumps and Sump Pumps Work
A sump pump is designed to remove water from a sump or low point and is installed in a shallow pit or trench that collects moisture as it seeps into the structure. Every sump pump is outfitted with a float that activates it when the depth of the water in the sump reaches a predetermined level. The pump then moves the water to a location outside the structure where it drains safely away.
Common Issues That We Address
All pumps require routine maintenance in order to function reliably. Our team is prepared to lubricate, adjust, and tune sump pumps of all sizes, and we replace malfunctioning parts and entire pumps as needed. We also insulate pumps, repair cracked or damaged sumps, and clear obstructed drain lines.
Signs Your Sump Pump Needs Professional Attention
In some cases, the first indication of sump pump issues is sudden, unexpected basement flooding, but most pumps give an early warning of impending problems before a flood occurs. A pump that's excessively noisy or that switches on and off at random times are prominent trouble signs to watch out for. Sump pumps should also be professionally inspected and periodically serviced for optimal operation.
Benefits of Our Professional Sump Pump Services
Our sump pump and general plumbing services have received high ratings from past and current customers. Every member of our team is thoroughly screened and subjected to drug testing, and our company is fully licensed, insured and bonded. We offer quick response times and prompt scheduling, and our attentive customer care leaves little to be desired. We also use quality parts and components whether we're providing sump pump replacement, repair, or initial installation services.
Let Our Team Handle Your Sump Pump Needs
Don't allow unresolved sump pump issues to cause property flooding at your location. We here at JNR Plumbing are backed by more than a decade of comprehensive plumbing expertise, so call and book your appointment for sump pump repair in Riverside, CT today. Feel free to ask about our additional sump pump and plumbing services, and be sure to request our senior citizen discount if it applies to you as well.
Our team of expert technicians provide the best plumbing, water heater, and natural gas services in Connecticut. We pride ourselves on offering a variety of services that best meet the unique needs of your property.
We've seen all kinds of specialty plumbing fixtures. And, we've installed them too!
Who better than a trained technician to clear your slow drains and to perform your sewer and drain cleaning.
If you do not think of plumbers when you think of combustible fuels, let us change that.