Contact Us To Schedule Service
Interested in one of our services? Fill out the quick form to your right and we'll be in touch very shortly.
Additionally, you can email us and we'll respond within 24 business hours.
We Offer 5% Senior Discount!
Professional Water Heater Repair in Westport, CT
When you need a plumber in Westport, CT, and the surrounding communities, we have the services you need. At JNR Plumbing, we specialize in a variety of water heater services, such as water heater repair, replacement, installation, and maintenance.
Extend a Water Heater's Lifespan
Timely repair and maintenance of water heaters are essential to extending the lifespan of your water heater. Basic and consistent water heater repair in Westport, CT, help to increase the efficiency of the water heater. We can regularly flush the water heater to remove impurities, calcium buildup, and mineral deposits that cause problems within the water heater. A biannual or annual water heater tuneup will also add years to the life of your water heater. During this maintenance, we check for minor concerns and repair them to prevent the need for future repair calls and emergency services. Keep in mind that you should also be mindful throughout the year of warning signs that indicate you require water heater services.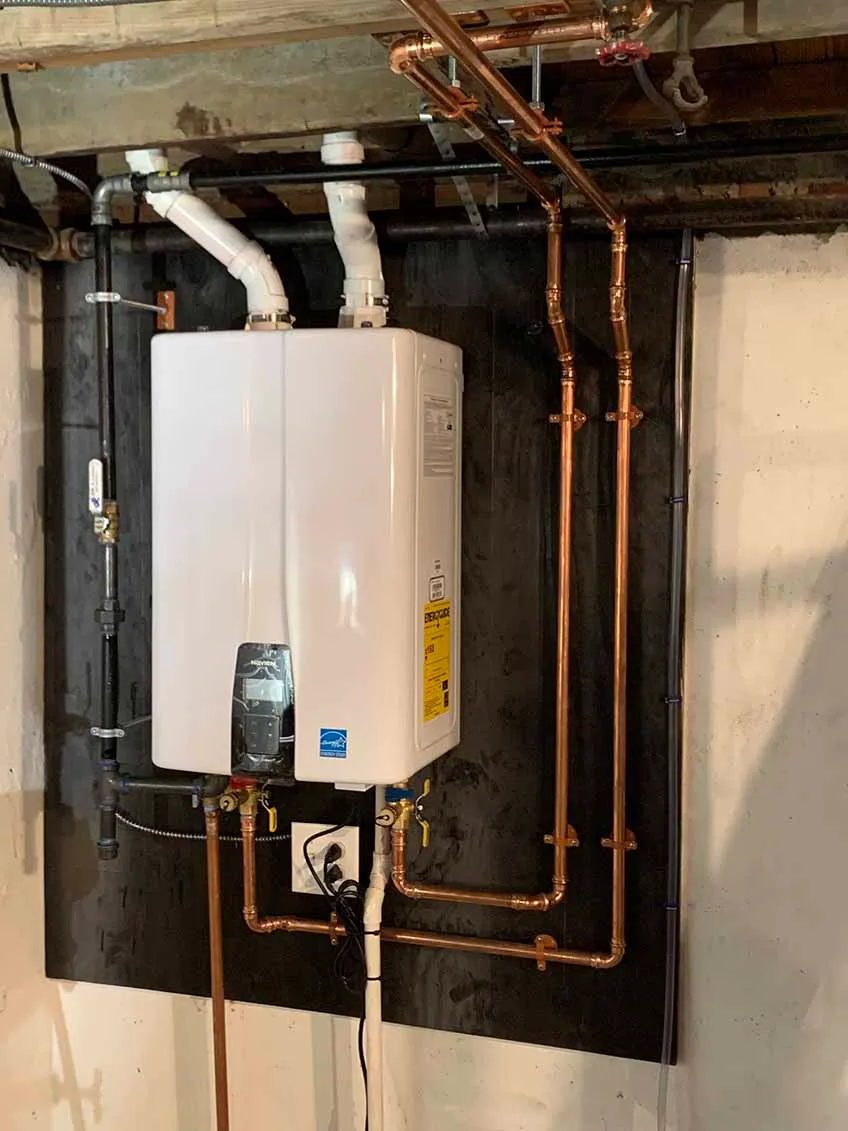 Warning Signs You Need Water Heater Repair in Westport, CT
The good news about water heating repair in Westport, CT, is that the unit often gives you warning signs before the problem is irreversible. It is important to pay attention to these signs and resolve the issues as quickly as possible to minimize long-term damage. Some distinct issues will begin to occur when repairs are necessary, including:
When you begin to notice the warning signs, immediately call us for water heater repair in Westport, CT, and the surrounding areas.
Water Heater Replacement in Westport, CT
Today, you have a number of options for water heater services and units. Tankless water heaters have been around for some time now. They provide on-demand hot water rather than storing hot water and keeping large amounts of water hot at all times. You can also choose from hybrid electric, solar-powered, and condensed water heaters to help reduce your carbon footprint. These green water tanks also lower water and energy bills, ensure quality and safe water, minimize water heater issues, and provide constant convenience from a water source. When you are ready to make the switch to an environmentally friendly water heater, we can help with all of your water heater replacement and water heater installation needs.
Other JNR Plumbing Services
JNR Plumbing's services are top-rated throughout the Westport region and have been since our start in 2009. We receive endless positive online reviews because of our 5-star service and exceptional plumbing team. The service and experience you receive will be second to none due to our extensive team development practices. This includes an in-depth process of drug testing, training, licensing, bonding, and providing insurance for each team member. We also try to show our customer appreciation to the community by offering discounts and special offers from time to time, including a 5% discount to senior citizens all year long. We also specialize in drain cleaning in Westport, CT, and plumbing services in Westport, CT.
Contact Us for Water Heater Repair in Westport, CT
At JNR Plumbing, we offer the best service available in the region with the most highly qualified, professional, and friendly team members. Call us today or fill out our online form to schedule an appointment for water heater repair in Westport, CT, and beyond. We also serve:
Our team of expert technicians provide the best plumbing, water heater, and natural gas services in Connecticut. We pride ourselves on offering a variety of services that best meet the unique needs of your property.
We've seen all kinds of specialty plumbing fixtures. And, we've installed them too!
Who better than a trained technician to clear your slow drains and to perform your sewer and drain cleaning.
If you do not think of plumbers when you think of combustible fuels, let us change that.