Contact Us To Schedule Service
Interested in one of our services? Fill out the quick form to your right and we'll be in touch very shortly.
Additionally, you can email us and we'll respond within 24 business hours.
We Offer 5% Senior Discount!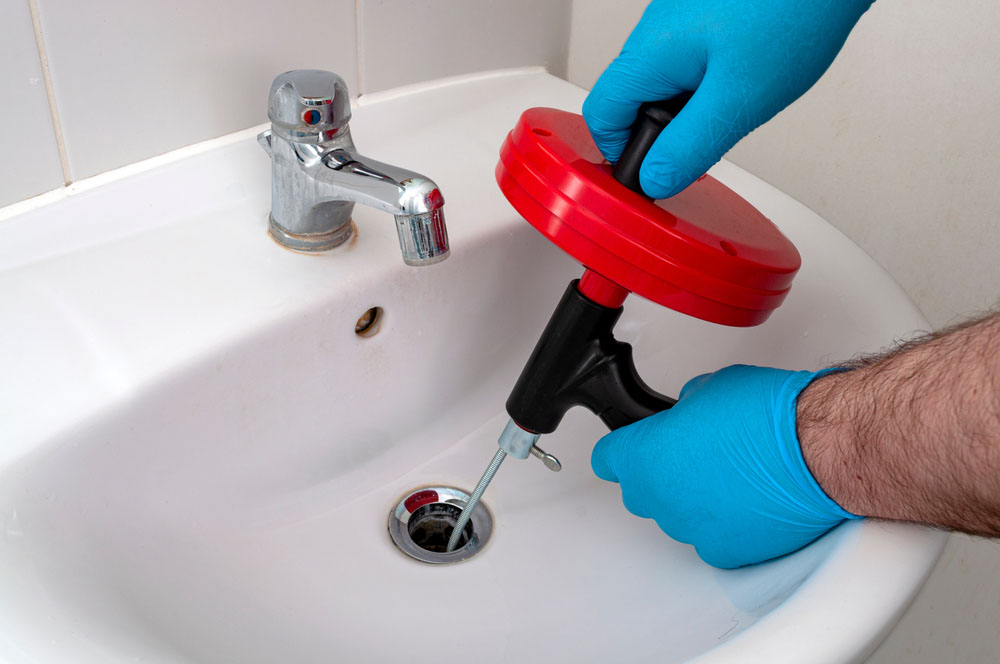 From a buildup of oil and grease to tree root invasions, clogs can be caused by a variety of factors. Because of this, professionals like JNR Plumbing use different equipment to best deal with all kinds of blockages. We explain the methods we use for our drain cleaning in Greenwich, CT, below:
Plungers
The plunger is a basic tool to clear a clogged drain, shower drain, or toilet. It creates pressure in the drain to push the blockage through the pipes. Plungers come in different sizes and shapes to fit different types of drains. They are inexpensive and easy to use, making them a popular choice for home quick fixes. However, plungers should only be used on minor clogs as they are ineffective at dealing with clogs deep in your plumbing system.
Drain Augers
Drain augers, also known as plumbing snakes, are used for drain snaking and removing blockages deep in your drains. An auger is a long, flexible cable inserted into the drain and rotated to dislodge the clog. Augers come in different lengths and widths to fit different types of drains. They also come in manual and motorized versions.
Hydro Jetting Equipment
Hydro jetting is ideal for dealing with drains that are severely clogged with grease, roots, or other hard-to-remove debris. This drain cleaning method uses high-pressure water streams to blast away blockages. The hydro jetting machine comprises a pump, a high-pressure hose, and a specialized nozzle. Among all our drain cleaning services, hydro jetting is best for dealing with all types of clogs.
Keep your drains clean and clog-free with JNR Plumbing's professional drain cleaning solutions. As the leading drain cleaning company, you can count on us for reliable drain maintenance and cleaning services. We use safe yet effective methods to deal with blockages in your drains. Contact us today to schedule an appointment.